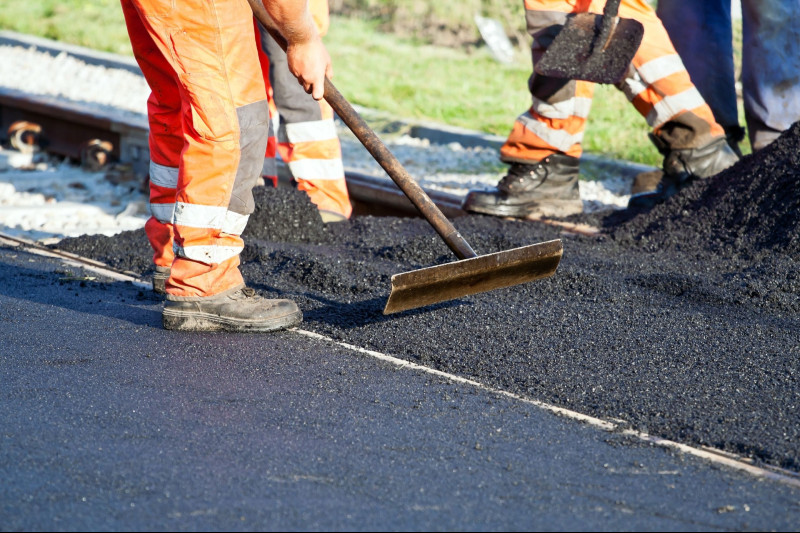 When people visit your home, the very first thing that they see is your driveway. If it is cracked, has holes in it, or looks like it has seen better days, it gives off the impression that your home isn't cared for. Something as simple as having your driveway resealed gives it a functional facelift and improves the curb appeal of your home. It all starts with a free estimate from an experienced driveway contractor.
Get an Inspection and a Free Estimate
When speaking with driveway contractors in Toledo, OH, have them come to your home and give you a free estimate. They will be able to inspect the area thoroughly to determine if your driveway would benefit from being sealed. You may just need holes patched, but oftentimes homeowners prefer to have the whole driveway redone because they do not want the old pavement that is faded with new pavement that is a completely different shade where color is concerned. Redoing the whole drivel will give it a uniform look that is completely new. A freshly sealed driveway will hold up better against the weather when compared to older pavement as well, so it just makes sense to redo it.
Hire a Company with Decades of Experience
Morlock Asphalt has 20 plus years of experience in serving the Toledo area and have lasted because of their fast and efficient work without sacrificing quality or their level of customer service. Whether you are looking for a driveway patch job on some potholes or would like a complete reseal job done, Morlock has the expert contractors that will get the job done right. If you visit their website today, you can see a complete list of the services that they offer and can learn more about the company.